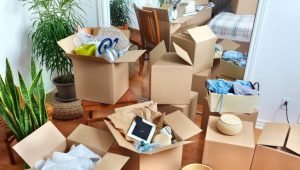 Agarsain Relocation Packers and Movers Chandigarh tailors its household relocation services to fit the specific demands of each family. We specialize in home relocation in Chandigarh and offer a variety of moving alternatives to suit any budget. We are one of Chandigarh's most experienced packers and movers, providing cost-effective residential relocation, commercial relocation, packing, and car transportation services. We always respond with innovative and effective solutions. We own and operate the most up-to-date equipment, and we have a well-trained and motivated crew of movers, packers, drivers, and relocation specialists on staff. Our household movers in Chandigarh will assist you in selecting from a wide range of customization service options to develop a personalized moving plan and budget that is ideal for you and your family. Then, our movers, packers, and drivers will execute your relocation, taking special care to ensure that everything runs smoothly and on time.
The following are some of the services provided by our Chandigarh household packers and movers:
Pre-move preparations
Personal move coordinator who is dedicated and experienced
Household goods relocation staff with years of experience Home safety while loading and unloading Full packaging
Goods loading and unloading
Complete unpacking
Debris cleanup
If needed, storage services are available.
24/7 Customer Service
Shipment tracking in real-time
As part of our household relocation service, we can provide complete and partial packing. Agarsain Relocation Packers and Movers Chandigarh is a professional moving company in Chandigarh that you can trust to handle your belongings with care. By letting Agarsain Relocation Packers and Movers Chandigarh pack all or some of your belongings for you, you can save a lot of time and avoid worry. With teams of packers that are professionals in carefully and efficiently packing and unpacking all home belongings, we are the most professional and courteous moving company Chandigarh has to offer.
For Household Relocation Services in Chandigarh, please contact us.