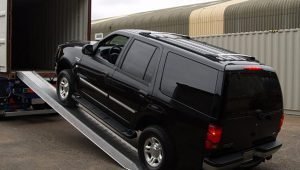 When you travel your family's belongings with Agarsain Relocation Packers and Movers, we make sure that your vehicle follows you. When you relocate, you need your vehicle to get to your new destination as soon as possible. We provide 100% genuine vehicle transportation and transporter administrations, and our professionals are competent in transporting any type of vehicle in a safe and efficient manner. With us, you can enjoy prompt and convenient services, and we'll even deliver your automobile before you arrive at your new house. We maintain the most advanced facilities for carrying and moving various types of vehicles. A wide range of automobiles are transported in excellent transport bearers with plenty of space, and each of our bearers is individually designed to ensure seamless transportation from one location to the next. When you hire us to relocate your vehicle, there's no need to be concerned about any gouges or scratches.
Agarsain Relocation Packers and Movers Chandigarh is your one-stop-shop for two-wheeler and car transportation in Chandigarh. We are one of the most experienced Packers and Movers in Chandigarh, providing door-to-door delivery throughout India. We'll even send it to you from another country. For over ten years, Agarsain Relocation Packers and Movers Chandigarh has been your dependable auto shipping company, providing exceptional vehicle and two-wheeler transportation services. We specialize in transporting any sort of vehicle. If you require a high-quality car shipping service from Chandigarh, our car shipping experts are here to assist you. Agarsain Relocation Packers and Movers Chandigarh is the sole choice for your automobile and two-wheeler transportation due to on-time delivery and over ten years of excellent car transportation services. We are based in Chandigarh and can pick up your car whenever you like.
Why should you utilize Agarsain Relocation Packers and Movers' car transportation service? : Pick up from any location in Chandigarh at any time, any city in India and worldwide can receive door-to-door delivery, Insurance coverage in its entirety, The price that is reasonable, Owning a fleet of well-maintained car carriers is advantageous, Drivers with extensive experience and training, Live shipment tracking is available 24 hours a day, 7 days a week.
For car transportation and two-wheeler transportation in Chandigarh, please contact us.