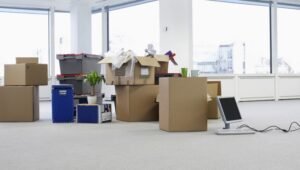 If not properly planned, moving can be a stressful experience for many people. From packing to loading, transportation, and unloading, the entire process can be physically and mentally taxing. At Agarsain Relocation Packers and Movers Manali Himachal Pradesh, our team of expert and skilled packers and movers is committed to making your move as stress-free as possible.
When you move with Agarsain Relocation Packers and Movers, we plan your relocation meticulously, taking into account all of your moving requirements. We will customize our moving services to meet your unique needs. Our move coordinator will be available to answer any questions and address any concerns you may have prior to and during the move. We create detailed inventories and ensure that all items arrive safely and securely at their destination. We are fully licensed and insured Packers and Movers in Himachal Pradesh with very reasonable moving costs.
You can relax when you move with Agarsain Relocation Packers and Movers. Our packing and moving crew are highly skilled and knowledgeable about the packing and moving process. We provide ongoing training to keep our employees current on the latest technology and moving equipment. We use high-quality packing materials to safeguard your belongings. Additionally, custom wooden crating is available for valuable and delicate items such as artwork. Our moving trucks are in excellent condition. During transportation, your belongings are securely strapped in our moving trucks, preventing damage caused by movement. Our drivers have the experience necessary to safely transport your belongings to their destination. Additionally, we offer short-term storage in our Himachal Pradesh climate-controlled warehouse.
Agarsain Relocation Packers and Movers Manali has the experience and expertise necessary to ensure that your relocation goes smoothly. We can assist you with your move within Himachal Pradesh or to anywhere in India from Himachal Pradesh, as we have over a decade of experience in the moving industry and a service area that encompasses the entire city. Additionally, we specialize in car transportation in Himachal Pradesh. When you hire Agarsain Relocation Packers and Movers, you get the expertise and professionalism that you would expect from the most reputable packers and movers in Himachal Pradesh. Contact us for a free moving quote.